WORLDS OF FUN TRIP - Kearney Campus
July 16th - July 17th, 2018
$70
Students will leave New Life at 10:30 am for Worlds of Fun and Zona Rosa Mall! For Grades 6-12. Parental consent form required. Click here if you do not have a current one on file at New Life. Registration deadline is July 12.
NEW LIFE BUILD DAY - Kearney Campus
July 21st, 2018
Join with others from New Life to help three families build their homes. Variety of tasks - basic construction or meal prep. Location: 17th & Avenue M (Marlatt Addition). Lunch provided by New Life.
Minimum age: 16. Those 16-18 will need a Minor Waiver witnessed by a notary. Click here for Minor Waiver. If you choose to have someone in our office notarize the minor consent form, please call ahead to 308-234-1881.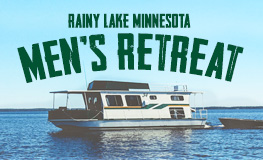 Rainy Lake Men's Retreat
September 12th - September 17th, 2018
$450
Sept. 12-17, 2018
Sleeping on house boats, relaxing, fishing if you choose, and did I say, relaxing? This is a slow-paced, relaxing retreat to connect with God and other men. Cost is $450, and includes lodging, food and transportation. If you choose to fish, fishing licenses and boat costs will be $100 extra (you can choose this add-on in the registration process).